The Parish Council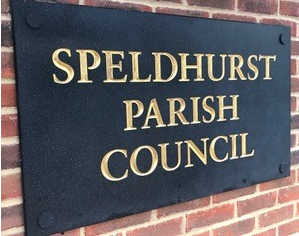 Speldhurst Parish Council is unusual in that it represents four villages – Ashurst, Langton Green, Old Groombridge and Speldhurst. They are all located a few miles from Tunbridge Wells in Kent, with a combined population of around 5000 residents.
The Council is made up of thirteen Parish Councillors who give their time to help administer Parish affairs, together with a part-time clerk, Finance Officer and two assistant clerks. They meet monthly as a full Council and additionally as members of various committees, sub-committees and working groups covering matters such as planning, finance, highways and amenities. Members of the public are welcome at these meetings and those who cannot attend can find minutes here.
The Parish Council is funded by a precept - the amount Parish householders pay as part of their Council Tax - to maintain facilities and do whatever is possible to preserve and improve quality of life for residents and visitors alike.
Get in touch to find out more about the role of Speldhurst Parish Council in your neighbourhood.