Parish Council Staff
Staff Members
Details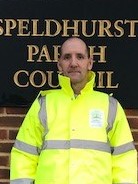 Len Cooper - Groundsman
Len has been responsible for maintaining Speldhurst Parish Council grounds for nine years and brings a wealth of practical experience to the role. Having lived with his wife in Groombridge for the last eleven years, he thoroughly enjoys the benefits of working locally.
Len started his career as a City and Guilds trained Carpenter before joining the London Fire Brigade where he stayed for twenty-five years, receiving both Silver and Gold Jubilee service medals. Len is first aid trained, and when he is not working for Speldhurst Parish Council, works part time for Hospice in the Weald and drives non-emergency ambulance services for G4S patient transport.
With their two sons now grown up, Len and his wife have been making the most of their free time with frequent travel.

Kate Harman – Assistant Clerk
Kate Harman has been Assistant Clerk to Speldhurst Parish Council since 2017. She moved to Speldhurst in 2007 with her husband and children, happy to find a family-friendly community where they could throw themselves into village life.
As Clerk for the Planning and Amenities Committees, Kate has built up a comprehensive working knowledge around the issues affecting residents' lives. Together with the variety and flexibility of her role, she really enjoys being able to do a job that makes a difference to her local community.
From the Fete Committee to the school PTA, Kate has taken on various volunteering roles in Speldhurst. She also loves walking spaniel Lola in the countryside, or watching a movie with her family. Other spare time is spent learning to play the piano and seeing friends – often over a G&T at the George and Dragon.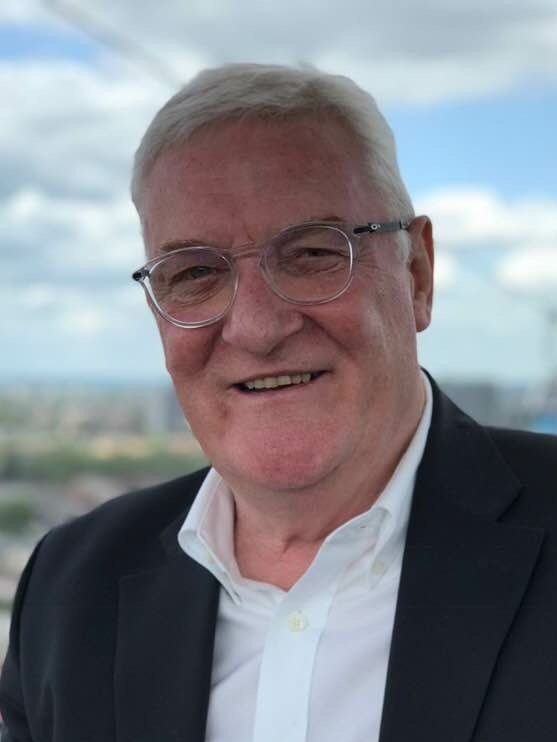 Chris May – Clerk
Chris May has been Clerk to Speldhurst Parish Council since July 2009. He and his wife have lived in Tunbridge Wells since 2007 but lived in Langton Green for over twenty years, where Chris acted as secretary of the village Rural Society for eleven years.
Chris originally retired in 2002 after 30 years in Banking as a Foreign Exchange Dealer but decided to return to work, and a new challenge, when he joined Speldhurst Parish Council. He initially worked from home before moving into the newly built council office next to Langton Green Village Hall. In 2016 Chris gained a Clerk's qualification, enabled the Council to work more effectively.
When Chris is not being kept busy by his children and grandchildren, he and his wife enjoy catching up with friends and often have a mini break in the diary.
Catherine Barrett – Administrative Assistant
Catherine Barrett has worked for Speldhurst Parish Council since March 2019. She and her family have lived in Speldhurst for almost twelve years.
After working from home since her oldest son was born thirteen years ago, Catherine is very happy to be working in an office with real life colleagues once more. She really enjoys using her copy writing and digital marketing experience to raise awareness of all that Speldhurst Parish Council does within the local community.
Catherine volunteers with the under-fives at Speldhurst Church, chauffeurs her two boys to various sporting and social events, and likes to relax with a glass of wine, her husband, family and friends whenever she can.